How do you go about investing in commercial property? Our guide takes you through everything you need to know.
Jump to
What is commercial property investment?
Buying commercial property means you'll be investing in anything from retail and warehouse space, to industrial and office units. The latest figures from the Royal Institution of Chartered Surveyors (RICS) suggest that the commercial property market is generally healthy, although different asset types will fluctuate and some will present better investment opportunities than others depending on demand.
Broadly speaking, there are four different types of commercial property asset class: offices, retail, industrial and leisure. The Q1 2017 RICS UK Commercial Property Market Survey found that investor demand has risen across all asset types, with an 18% up-lift in enquiries. In recent years, investment returns from commercial property were 10% plus.
Industrial space is the strongest growing area of commercial property with rents estimated to rise by 2.2% annually until 2020. Overseas investment was also strong in Q1 of 2017, running counter to any fears over Brexit.
Longer term commercial property investments
Investing in commercial property is generally a good way to spread risk as it is not strongly linked to other asset classes, which means that property values aren't usually affected by the stock market. Commercial property generally also has longer lease lengths of anywhere between five and 15 years, although the current average lease length is around eight years. This means that investing in the sector should be seen as a longer-term opportunity as your capital may be tied up for a few years. However, investing in commercial real estate usually provides a constant income and greater overall yield.
Before investing, make sure you have a firm grip on the market and understand when is a good time to purchase commercial property. Look out for trends such as supply, demand and the current availability of commercial property mortgages.
Investors fund the construction of new buildings and can make significant returns
Buy-to-let investment
In the main, there are two ways you can invest in commercial property: capital growth from your asset increasing in value and an income from letting your unit to a tenant. Figures from the National Association of Commercial Finance Brokers (NACFB) found that £5.2billion of commercial mortgage business was written in the year ending 30 June 2016 – up by 55 per cent on the previous year and the second strongest area of growth for NACFB's members.
Commercial mortgages will usually last from three to 25 years. Unlike residential property where you may be more exposed to more frequent changes in tenants or periods where your property is vacant, leasing commercial property means your income is guaranteed at a certain level for a number of years. You will also be able to review (and increase) your rent around every five years, or as your lease states.
Commercial property can cost millions of pounds to purchase or build so most investors will need to borrow money. Typically, you'll need to find a higher deposit than required for residential property – usually between 20-40% of the unit's value. The interest rates and charges you will pay are also likely to be higher. However, don't forget to leave additional funds for any arrangement and valuation fees.
Some mortgage lenders will also want to see a business plan, business bank statements and a repayment proposal. Lenders will also assess how much rental income the space will generate, as well as the size of your deposit. Usually, banks will look for 25% additional income over your monthly mortgage repayments.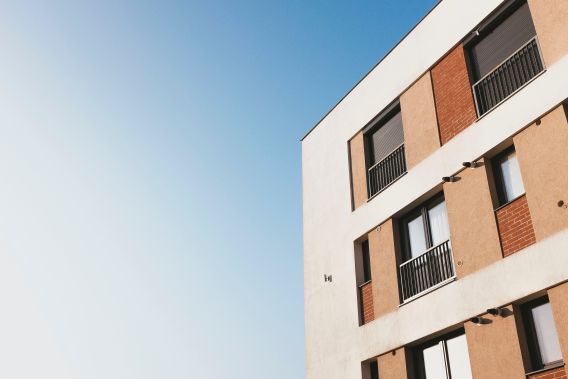 Buy to let investments are popular when it comes to commercial property
Commercial property yields
Calculating rental yields should be a crucial part of your assessment plan. Although these are simple to add-up, if you're buying property outright, you'll also need to put funds aside for maintenance, insurance, estate agency, legal and surveying costs. Don't be tempted to bypass these stages of the rental process, they are in place to ensure your investment is sound and to flag any potential issues in advance.
Broadly speaking, there are two kinds of yield: gross yield and net yield. Gross yield relates to income before expenses are deducted. This is calculated by dividing your annual rental income by the property value. A net yield, as the name suggests, relates to your yield after expenses have been taken away, calculated by subtracting annual operational costs from annual rent, then dividing by the property value.
Mixed-use commercial property
Commercial landlords often choose to invest in mixed-use units, which are made up of different types of asset classes – often including residential properties. Research from Mortgages for Business found that semi-commercial properties produced an average annual gross yield of 7.6 per cent, compared to 6 per cent for traditional buy-to-let. However, you won't be able to obtain a buy-to-let mortgage on semi-commercial properties so will need to source commercial finance from a specialist lender. These kinds of banks will like to see commercial property experience, or evidence of a successful buy-to-let residential portfolio.
When looking at various different asset classes, remember that these break down into sub-types, such as hotels, care homes or student housing. Analyse each of these to find the asset class which is most in-demand and likely to rise over the coming years. For instance, some investors are considering luxury hotel-style apartments designed for the baby-boomer generation as they enter their golden years with cash to spend. But as with any investment, it's best to take advice from a commercial property expert, or short-list options using the search function from Harness Property Intelligence.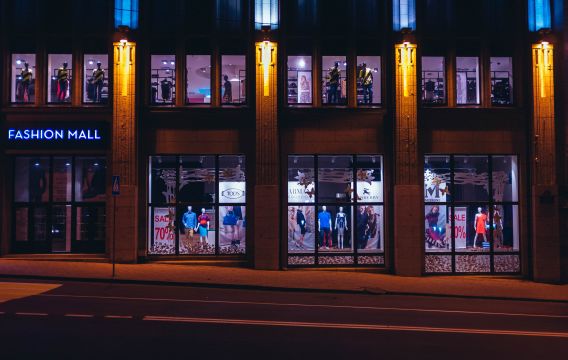 Mixed use commercial property may be broken into many different categories
REITs
There are a number of ways to invest in commercial property and each option will come with various pros and cons. Due to the amount of capital required, the majority of commercial property investment is done through investment funds, trusts or a REIT (Real Estate Investment Trusts) – rather than by direct investment. Investors will often buy shares in a REIT, which delivers any rental incomes within a tax-efficient structure. A REIT will generally be exempt from corporation tax, as long as it meets a number of obligations. If you choose to invest in this way, you will usually pay either 20% or 40% in tax as this type of investment is classed a property-letting income.
With a REIT, you will be purchasing units rather than the asset itself, which will mean you can access your capital more easily. Sometimes these funds will invest in a portfolio of commercial property you may not be able to afford alone, such as offices, storage units or shops. A diverse investment portfolio helps to mitigate any risk, but bear in mind that investment trusts will leave you open to the equity markets.
Indirect property funds investment
Alternatively, you can consider investing in indirect property funds, or an OEIC (Open Ended Investment Company) which are collective investment schemes that provide a number of shares. These won't offer portfolio investment options and can fluctuate with the stock market, but they will allow you to move your capital around more freely. Returns are provided like any other share investment, through share-price appreciation and dividend income, rather than rental income or property prices.
Investing through a syndicate
If you can free up more capital, you may be able to invest through a syndicate. These consist of groups of around 20 people and will allow you to buy commercial property directly. In these cases, you will purchase the building itself, so if you need to liquidate your funds then you will need to find another person to buy your share. These syndicates usually require £50,000 - £100,000 and are usually more appropriate for experienced investors. Most funds will offer property management as part of the investment, which takes away the hassle of finding a tenant and negotiating lease agreements.
If you're looking to dispose of your asset, remember that buying or selling property can take many months and that markets will continue to move during this time.
Investing through a syndicate often facilitates the direct buying of large commercial buildings
Direct commercial property investment
If you are able to buy commercial property outright, you will need to carefully consider the needs of your asset type, including the local workforce, transport links and any planned investment in the area. For example, most industrial units to let are often situated on the edge of towns or cities, so think about local road networks, accessibility for large vehicles and the availability of relevant employees.
Becoming a commercial landlord means that you'll be able to review the rent every five years. The amount you will be able to charge your tenants will be closely related to how desirable the area has become, so check with the local council whether any large-scale upgrades are due for the local infrastructure. For example, new housing developments may bring in more customers if you're purchasing a retail unit.
As a direct investor, you may be letting out the commercial property yourself, so make sure you employ a legal professional with experience of commercial property law to negotiate the terms of the lease, including agreeing the maintenance schedule. These costs can add up, especially if you're investing in an industrial unit which is classed for heavy usage. Generally speaking, the tenant will take on most of the upkeep for the property unless specified within the lease. But you will need to be aware of how commercial property is split by use class to ensure it can be used as intended: A1 – A5 (retail), B1 (office), B2 – B8 (industrial) and C1 – C4 (leisure and homes). It's important to check with the local council whether your chosen unit has the right classification, an estate agent will also be able to guide you in the right direction.
Location is key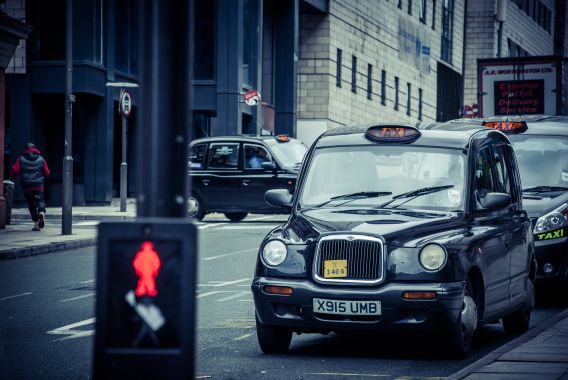 Put yourself in the mind of potential tenants to guage interest in your property
Location and accessibility are important considerations when searching for your ideal commercial unit to buy. Although the London property market is still booming, central London properties are some of the most expensive in the world and other city locations such as Manchester, Birmingham and Leeds are growing at a faster rate. Businesses are also considering alternative out-of-town office locations, which means that demand for commercial property has spread to the regions.
As well as adding up all your outgoings, you will also need to get into the mind of your potential tenants to assess the viability of your commercial investment. Always evaluate the state of the market (both on a local and wider scale), the presence of other industry, employment opportunities, customer demographics, local infrastructure and any planned investment in the area. All of these factors will let you to conclude whether the unit is a good long-term investment.
Disclaimer
The content in this post is for informational purposes only and is not intended to replace legal or specialist advice. Before making any decisions we recommend you seek professional advice.