A guide to Bristol's history, economy and commercial property.
Jump to
Overview
Widely regarded as the South West's capital, Bristol has a reputation as a green and environmentally conscious city. Situated on both the River Frome and River Avon, the city is home to 459,000 residents and has two universities with 54,000 students1.
Bristol's history
Due to its location, Bristol's history is strongly influenced by its maritime past; for a time it was the largest port in England. Records show it was an established port trading with Ireland as early as the 11th century, with tobacco, wine, and cotton among the items transacted via the city. From the 17th to 19th century slave shipping was part of the city's less honourable past.  
Isambard Kingdom Brunel, one of the renowned figures of the Industrial Revolution, was born in Bristol and was instrumental in improving the city's waterways. The Clifton Suspension Bridge is one of his designs and a famous sight in Bristol.
Clifton Suspension Bridge was designed by Brunel
Bristol's economy and employment
In Q2 of September 2019 Bristol's employment was at 77.6%, the highest of the 10 British core cities2. A number of technological firms are located here, with aerospace firms BAE Systems, Airbus and Rolls Royce being based at nearby Filton.
The creative and media industries are large employers, the BBC has regional headquarters, and Wallace and Gromit creators Aardman are based in the city too. The public sector accounts for a high proportion of the city's employment, particularly with the Ministry of Defence headquarters moving to Filton in 1995. Financial Services, established during the time of Bristol's maritime trading, remain a large employer, as does the environmental sector, with Ovo energy resident in the city.
Bristol's history centred around its port
Transport in Bristol
Bristol Temple Meads is the city's largest mainline rail station, located close to the centre, with Bristol Parkway the second largest. There are a number of local railway stations dotted around the city.
The airport is the UK's ninth busiest and fastest growing regional airport, serving domestic and international destinations. Buses provide more comprehensive coverage across the city, and many residents travel by bike, so much so that Bristol became England's first 'cycling city' in 2008.
Commercial property in Bristol
Office space
Due to successive years of high office occupancy in Bristol, the beginning of 2019 saw a lack of supply of office space, particularly grade A. However there are a number of new building projects due to be completed in 2020 which will help reduce constraints. Given Bristol's ecologically conscious residents, offices with facilities that enable employees to prioritise wellbeing are likely to be in higher demand3.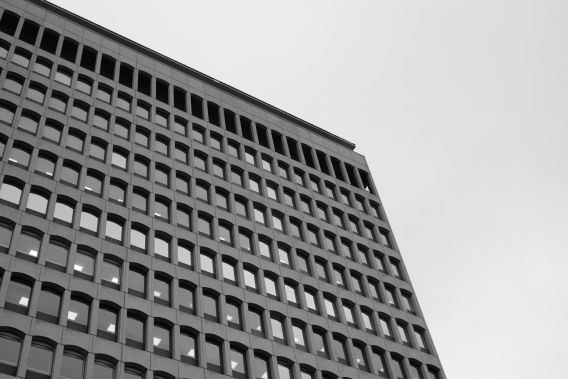 New developments of office space are due to be opening in Bristol in 2020
Retail space in Bristol
In July 2019 retail space in the city had a 6.9% vacancy rate, however there was a 6% increase in the number of new retail businesses opening compared with the same timeframe in 2018. The general trend over the last 2 years has been downwards however, with fewer retail businesses starting during this period when compared with the proceeding 5 years4.
While new retail businesses are opening, the trend of occupancy is downwards
Industrial space in Bristol and its surrounds
Over the past 4 years take up of industrial space has declined, averaging 890,000 sq ft less per year5. Speculative industrial developed has continued, particularly as a result of the city experiencing its lowest vacancy rates and highest rents6.
Bristol's culture and art
There's a thriving cultural scene in Bristol and street art is particularly prevalent, with many of Bristol's homegrown street artist Banksy's murals dotted around the city. Bristol also plays host to Europe's largest urban paint festival, Upfest, and in 2017 was designated a UNESCO 'city of film'.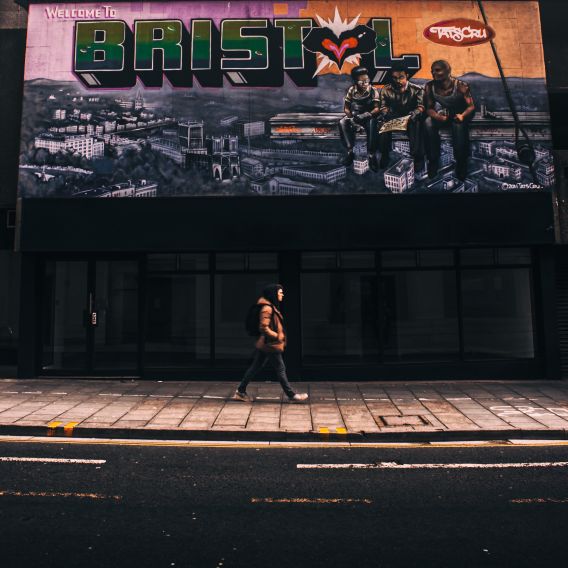 Street art is prevalent in Bristol
In addition to Upfest there's an eclectic line-up of festivals. St Paul's carnival celebrates the city's Afro-Caribbean culture, with a procession of costumes, floats and live music, and the international balloon fiesta is Europe's largest meeting of hot air balloons. An independent festival of literature is held in October, while the Technology festival runs in November, and Dot to Dot Festival is held in different venues across the city, and has launched some famous music stars. 
Unsurprisingly, as the home of cider and two universities, there's a lively bar and club scene in Bristol. The Harbour Festival provides family fun and celebrates the city's maritime history, and the SS Great Britain is a popular tourist attraction having been restored from the time the ship was designed and built by Brunel.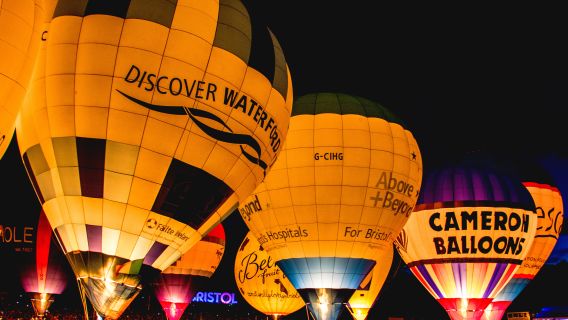 Bristol's balloon festival is the largest in Europe
Areas in Bristol
City Centre and Old City
Bristol's main shopping area is in the City Centre, with Cabot Circus and Broadmead located here. The winding and cobbled streets of the Old City, with their beautiful architecture are nearby and home to multiple markets and eclectic independent shops and boutiques.
Harbourside
The newly developed area used to be a working dock, and now boasts a wide range of restaurants, shops, hotels and bars on the waterfront. Additionally the SS Brunel, Bristol Aquarium, and science centre We The Curious are located here.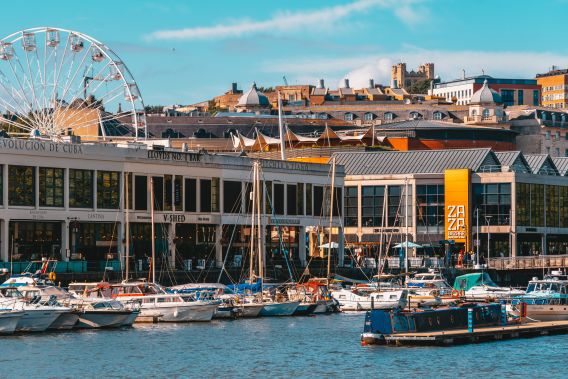 Bristol harbourside has been redeveloped and has a wide range of amenities for visitors
Clifton
Bristol's affluent and leafy neighbourhood of Clifton is famed for its iconic suspension bridge. With attractive Georgian townhouses, independent boutiques and plenty of green space, the area is a relaxing place for residents and visitors to while away the hours.
Stokes Croft
The bohemian area with its unusual shops and independent eateries has a relaxed and arty vibe, with vintage shops and lots of graffiti decorating the walls.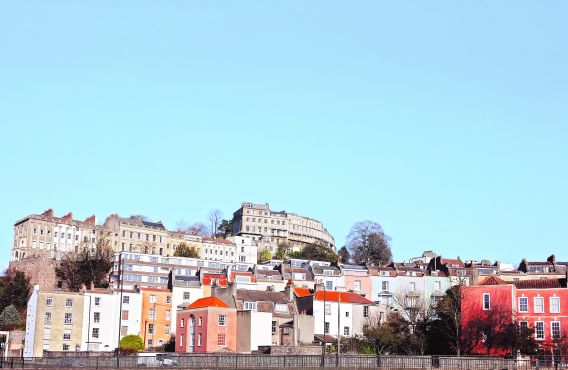 Colourful houses decorate Bristol's hillside
Southville and Bedminster
The Tobacco Factory provides a focal point, with theatre and a Sunday market, plus many shops and restaurants surrounding the building. Ashton Gate Stadium is in the area, and home to the city's football and rugby teams.