Learn about EPC requirements for commercial property and MEES compliance. Find out if you need an EPC, and how to obtain one, to avoid penalties.
Jump to
EPC and MEES overview
Depending on the property's size and type, it will be subject to energy performance certification. Energy performance certificates (EPCs) are a legal requirement to let or sell many commercial buildings. In addition, a stricter version of minimum energy efficiency standards (MEES) will come into effect in 2023, with harsher penalties.
What is an EPC?
Non-domestic energy performance certificates (EPCs) provide energy efficiency ratings for commercial buildings. Premises are rated from A, the most efficient, to G, the least.
When did EPC ratings come into effect?
EPC certificates began to be required for commercial buildings in April 2008, on a phased basis. Initially EPCs were only needed for properties with a floor area exceeding 10,000m2, with those exceeding 2,500m2 required from July 2008. However, since then regulations have been strengthened to cover all commercial premises without exceptions.
All commercial premises require an EPC rating, regardless of size
Who needs an EPC?
You must obtain an EPC for your premises as soon as:
You attempt to rent or sell the building
Construction of a building is finalised
There are intrinsic changes, upgrades or further installation of ventilation, air conditioning or heating systems.
EPC fines
Fines can apply if you are unable to provide an EPC to tenants, buyers or inspectors upon request. The fine is dependant upon the rateable value of the property and can range between £500 and £5,000.
Not only should you be able to provide a copy of a certificate, in some cases is it compulsory to have one on display in the building.
When should an EPC be on display?
Should all of the below criteria apply, an EPC should permanently be on display if:
The total useable floor area exceeds 500m2
The public have access to and regularly frequent the building
An EPC has previously been required due to sale, let or construction.
How to obtain an EPC
It's only possible to receive an EPC after assessment from an accredited professional. The type of assessor required is dependant upon many factors, such as the building construction type and its features. You can find a suitable assessor from the Non-Domestic Energy Assessor Register.
The complexity and size of the building will also have an influence on the cost of the EPC. All EPCs are valid for 10 years.
EPC exemptions
Buildings due for demolition are exempt from EPC requirements
Some buildings are exempt from the EPC requirement, for example those that are:
Officially protected (listed), and subsequent alterations required to satisfy the minimum standard would be in breach of these protections
Temporary in nature and intended for use for less than two years
Religious buildings or places of worship
Industrial sites, warehouses, workshops or agricultural premises that have minimal energy requirements.
Smaller than 50m2 and detached
Due for demolition
Additionally, exemptions will apply if all the below are satisfied:
The building is suitable for redevelopment
Planning permission has been applied for
It is due to be sold/let with vacant possessionLegislative updates
The minimum energy efficiency standards (MEES) were first introduced in 2015. Since April 2015 it has been unlawful for a new lease to commence within a commercial property with an EPC rating of F or G. And from April 2023 existing leases, even those commencing prior to April 2015, will have to be terminated should the EPC rating fall below E, aside from where exemptions exist.
Complexities in MEES compliance
Deciding whether a premise of tenancy is caught by MEES is complicated as it involves not only this legislation but also the Energy Performance of Buildings (England and Wales) 2012. The regulations are complex and sometimes contradictory, leaving grey areas to be caught out by as well as exposing loopholes for exploitation. Further guidance can be sought from Guidance for Landlords.
MEES exemptions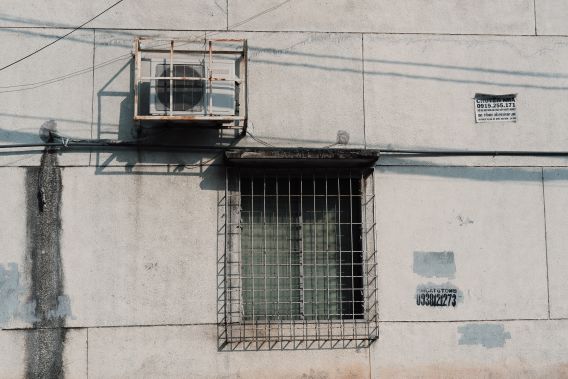 If third party consent for improvements is refused then a building may be exempt from MEES regulations
It is possible for landlords to let premises covered by MEES which fall below the minimum threshold if:
An independent assessor ratifies that all reasonable energy efficiency improvements have been made, or those remaining would not pay for themselves (through utilities bill savings) within seven years. Reasonable improvement could include double glazing, lagging pipes and wall insulation, but only if it causes no damage to the fabric of the building.
Such improvements were deemed, again by an independent assessor, to reduce or be likely to reduce the market value by 5% or more.
Third party consent is required from a sitting tenant or local planning authority and is subsequently refused.
Exemptions last for 5 years before re-assessment, and premises must be assessed again for new landlords.
Fines for non-compliance
Penalties for breach of MEES far exceed failure to provide or display a valid EPC.
| Tenancy length | % of rateable value | Min fine | Max fine |
| --- | --- | --- | --- |
| Less than 3 months | 10% | £5,000 | £50,000 |
| More than 3 months | 20% | £10,000 | £150,000 |
An imposition of a fine due to a breach does not affect the legality of the lease between the landlord and tenant.
Disclaimer
The content in this post is for informational purposes only and is not intended to replace legal or specialist advice. Before making any decisions we recommend you seek professional advice.