A guide to the various commercial property planning use classes, and what they mean.
Jump to
Planning use classes explained
If you're looking to buy or rent commercial property it's important you familiarise yourself with the various use classes to ensure you don't need to obtain planning permission to change the use of the building. You can find full details in the Town and Country Planning Order of 1987, but a quick reference guide is below.
Planning use class A
This class comprises premises which can sell (retails) products and offers some services, including some leisure activities.
A1 use class – shops and retail
A2 use class – financial and professional services
A3 use class – food and drink
A4 use class – drinking establishments
A5 use class – hot food and takeaways
Shops and retail fall under use class A1
Planning use class B
This class is made up of premises used for business and industrial, typically including a broad mix of warehousing, logistic centres, manufacturing plants and utilities. Property sizes can range from single garages up to the Amazon fulfilment centre in Dunfermline, measuring over 1 million square foot.
B1 use class – business
B2 use class – general industrial use
B3, B4, B5, B6, B7 and B8 use classes – specialised industrial use.
Refer to the Town and Country Planning guide for the specifics.
Planning use class C
This includes hotels, residential institutions such as care homes and live in colleges, and residential property.
C1 – hotels and hostels
C2 – residential institutions
C3 – dwelling houses
Planning use class D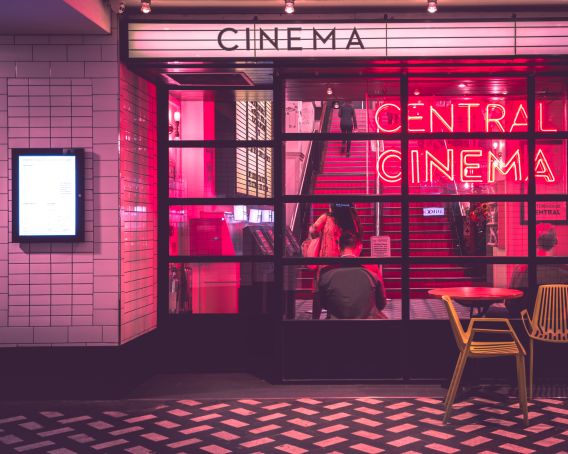 Cinemas are classified as D2
This comprises non-residential institutions, for example doctors' surgeries, schools, and museums, and leisure outlets such as cinemas, concert venues and gyms.
D1 – non-residential institutions
D2 – assembly and leisure
Sui generis
If the property doesn't fall into one of the above categories it is denoted as 'sui generis', theatres and betting shops are examples of properties that fall into this classification.
Disclaimer
The content in this post is for informational purposes only and is not intended to replace legal or specialist advice. Before making any decisions we recommend you seek professional advice.