This article outlines the most common types of commercial surveys, and why you might need one before moving, renting, buying or selling commercial property.
Jump to
Why do I need a commercial property survey?
When you're looking to move commercial property it's important to get a survey, both to understand the building's condition, and to protect yourself from a legal standpoint. There are different types of commercial surveys which will be appropriate depending on whether you're a tenant, buyer, seller or landlord.
What is a commercial building survey?
If you're buying commercial property, or are about to embark on a long leasehold, a commercial building survey provides information on the condition of the building and will identify any repairs or regular maintenance which might be necessary in the future.
As is the case with residential surveys, this can be a useful negotiating tool if anything is uncovered that might need attending to. This applies to buyers and tenants, who often are responsible for covering the costs of any building maintenance issues that arise during their lease.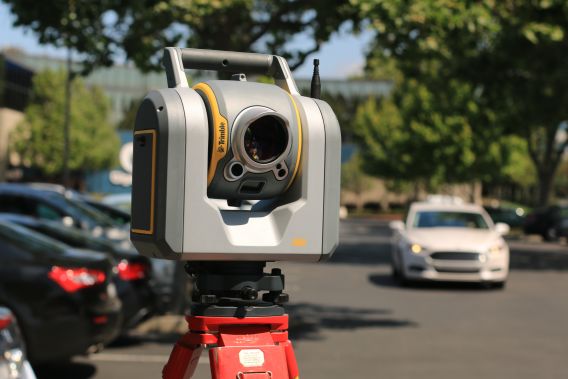 A survey will provide useful information before you decide to move
What is a schedule of condition?
Tenants will normally have terms in their contract about the condition they need to return the property to the landlord upon vacating it. A schedule of condition provides a detailed, independent record of the state of the property at the outset of the lease. It's useful in case of any disputes, and to demonstrate the condition of the building in case either party needs to make a claim.
What is a commercial dilapidation schedule?
Normally tenants are required to cover the cost of dealing with any defects or repairs to the premises upon departure, and often are required to return the premises to their original state. Landlords will usually commission a dilapidation survey to determine the cost of this work.
How much do the surveys cost?
As ever, the cost will vary depending on your requirements. Be sure to brief your surveyor beforehand to make sure you get any specific information you require, as detailed examinations into particular aspects of the building may not be covered. It's worth approaching more than one surveyor in order to get comparative quotes, and agree the fee beforehand.
Use a chartered surveyor, and check they have comprehensive public liability insurance to protect their clients in case anything does go wrong.
Disclaimer
The content in this post is for informational purposes only and is not intended to replace legal or specialist advice. Before making any decisions we recommend you seek professional advice.