This guide provides an overview of how to calculate the amount of stamp duty and land tax you should pay on commercial property.
Jump to
How much is commercial property stamp duty and land tax?
Stamp duty and land tax (SDLT) on non-residential and mixed-use land and property is paid in increasing amounts dependant on the escalation of property price. SDLT starts on property prices in excess of £150,000, although SDLT returns should be completed on most transactions, irrespective of the consideration value.
Non-residential properties include:
Retail premises
Land
Forestry
Industrial
Any land or premises not used or intended for residential purposes
Or more than 5 residential properties bought in a single transaction.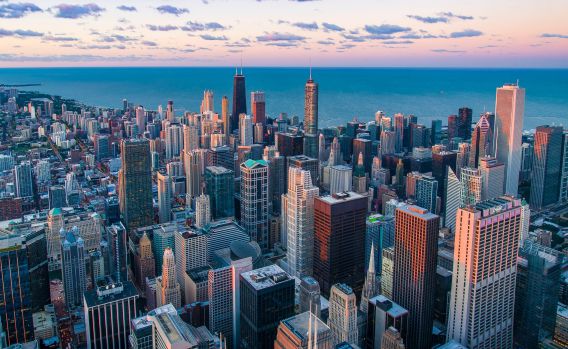 SDLT starts on non-residential properties over £150,000 in value
How to calculate Stamp Duty and Land Tax
Freehold sales and transfers
| Property of lease premium valuation | SDLT percentage |
| --- | --- |
| Up to £150,000 | 0% |
| £150,001 - £250,000 | 2% |
| Over £250,001 | 5% |
For example:
A freehold mixed-use premise is purchased for £300,000
First £150,000 at 0% = £0
Next £100,000 at 2% = £2,000
Last £50,00 at 5% = £2,500
Total SDLT due = £4,500
Transfers and new leasehold sales
If you buy a new commercial or mixed-use leasehold, you must pay the stamp duty on a combination of:
The purchase price of the lease premium (price of lease purchased) using the same calculations as if it were a freehold (as above)
The total value of the agreed annual rent, the 'net present value' which can be calculated using the table below.
Calculate both figures separately and add together to give you the SDLT figure owing.
| Net present value | SDLT percentage |
| --- | --- |
| Up to £150,000 | 0% |
| £150,001 - £5,000,000 | 1% |
| Over £5,000,001 | 2% |
If you take over an existing or assigned lease the SDLT is only calculated on the lease price.
The net present value (NPV) is based upon the rent over the entire lease period. Should the NPV fall below £150,00 then no SDLT is due.
Current rates apply for transactions after March 17th, 2016. If contracts were exchanged before this date, then different rates of SDLT will apply.
When you have calculated the correct rates, enter this onto your SDLT return and submit it to HMRC.
Disclaimer
The content in this post is for informational purposes only and is not intended to replace legal or specialist advice. Before making any decisions we recommend you seek professional advice.