This guide explores what you need to consider when insuring commercial property, whether tenant or landlord, to protect yourself in case the worst were to happen.
Jump to
Insurance for commercial properties
Insurance is a necessary but tedious fact of life, and it's no different when it comes to commercial property. As well as buildings insurance, you may want to protect the contents and loss of business. Tenants and landlords have different responsibilities when it comes to commercial insurance.
How much does commercial buildings cover cost?
Commercial buildings insurance can be purchased as a standalone policy or to include add-ons such as contents and stock. As with all types of insurance, the premium will depend upon a number of factors such as:
The size of the premises insured
Potential rebuild costs of buildings
The value of any contents insured
Any additional cover required
Your insurance premium will depend on a number of factors
What can a commercial property be insured against?
Insurance policy cover will vary between insurers. It goes without saying that you should be aware of what is covered, as well as which excesses apply in the event of a claim for each of the following situations:
Fire, both intentional (third party arson) and unintentional caused by explosions or natural causes, for example lightning
Flood damage
Storm and high winds
Internal water escapes and pipe damage
Your insurer will need an indicative rebuild cost; most provide blanket cover of up to £2 million.
Should you insure your building contents?
If your premises store, permanently or otherwise, anything or value or of intrinsic importance to the continued operation and performance of your business, contents insurance should be considered. For example, if you are housing one of the following you may want to protect yourself:
Stock – both raw materials and finished products
Equipment – such as machinery, office furniture or computer equipment
Fixtures and fittings – like interior features and decorations, kitchens, bathrooms and lighting
Goods in transit – this will cover stock and goods being delivered to clients
It's important that you take regular inventory checks of stock and compile an asset register if applicable.
What other types of commercial cover should be considered?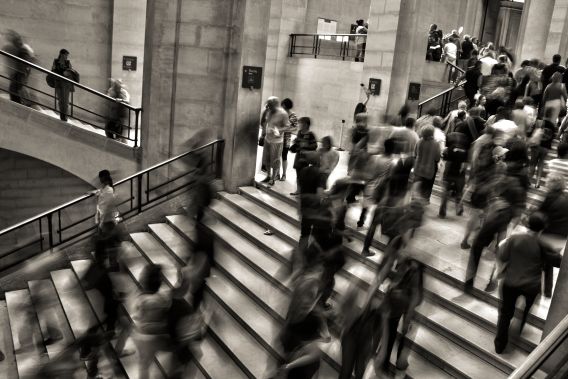 If you admit members of the public onto your premises you may require public liability insurance
You can add numerous types of business cover to your commercial property policy to suit the needs and risks your business may face:
Employers liability covers death, injury and illness to employees. This is a legal requirement for most businesses that have employees but doesn't have to be taken as part of a combined policy, but it is worth enquiring.
Public liability covers, death, injury or illness to the wider public. If you admit the public onto your premises or your external work brings you into contact with the public this should be considered.
Business interruption cover. While buildings insurance may pay for the repair of damage to your premises, it does not typically provide cover should your trade be impacted as a result.
Is commercial property insurance a legal requirement?
No, but if you have a commercial mortgage then your lender will probably insist. If you own the property outright, do you want to take the risk?
Vacant property insurance
Unoccupied commercial properties, for example those undergoing renovations or otherwise, are typically more difficult to insure than those with sitting tenants. Vacancy can attract unwanted visitors, vandalism, theft and degrading damages such as burst pipes that could go unnoticed for prolonged periods (exacerbating the damage). If your premises become vacant you should discuss this with your current insurer and/or seek additional cover.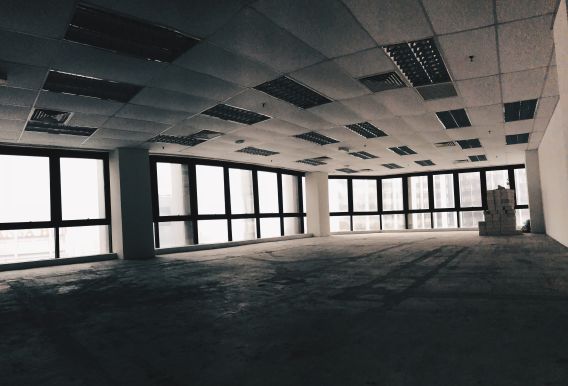 It's usually more difficult to insure empty property
Who should insure the building, the landlord or tenant?
Commercial buildings insurance is the responsibility of the landlord, tenants are only responsible for the contents and any damage that they may cause to the building through negligence.
Are acts of terrorism covered?
Not normally, there are usually specific exclusions for these acts though specialist insurers will take an interest for additional premiums.
Disclaimer
The content in this post is for informational purposes only and is not intended to replace legal or specialist advice. Before making any decisions we recommend you seek professional advice.